Web Design Company
Helping businesses of all shapes and sizes to transform how they interact with their audiences online.
Web Design Services in Ankleshwar, India
Give your user the
best web experience

with our web design service

It is not only our duty but also our passion, to engage more users with our outstanding web design services in India.  We know how to web design and develop feature rich websites with unique appearances that engage your visitors in your website – it's why we are known to as the top website design Services company in Ankleshwar, India.
Website Design Company India
Website That Generates Business!
Your website is the public face of the business. Climax Core understands that the first impression you make on prospective customers is through your official website, and that first impression must be excellent.
Customers are more likely to trust, transparent, high-quality, and professional brands if they have a strong, attractive, and robust website. We help you stand out from the crowd!
Climax core's mission is to create the ideal website for your business, one that reflects your brand's value, vision, and culture.
We provide everything from simple single-page websites to large website portals. Each site is built with a fully functional content management system, such as WordPress & More CMS, so you may manage the website yourself if you choose.
Our India based team of highly qualified designers and front and back-end developers specialises in fast and reliable web development company.
Contact us today to explore how we can design the website your company requires.
Here are some of the Reasons Why climax core's

Website Design Services are Extraordinary

HIGHER SEARCH RANKINGS
We have the top website designers in Ankleshwar, that will provide you with complete support and assistance in building a website that fully complies with SEO requirements and stands out with great usability rankings.
ONLINE DISCOVER YOURSELF
It's time for you to work with our Ankleshwar website design firm to ensure that your Business receives more attention from the right audience at the right moment, no matter what device they're using!

SEO FRIENDLY WEBSITES
In today's increasingly competitive digital world, simply having a website is no longer sufficient. Users must be able to find it and connect to it. Visit our SEO, PPC, and Social Media Advertising services to learn more about how we can help you attract more visitors to your established website.
Making a

User-Friendly Website Design
A website should be engaging, easy to navigate and focused on your target audience.
You've got to include the right information so that users can make informed decisions and your calls to action should drive them toward a key goal.
Our web designers can create a website that puts your users first. We'll guide you on the best features and create user focused designs with smooth navigation to make sure your website converts.
Mobile-first

Optimised Websites
"79% of global internet traffic will be mobile"
Over 1/3 of India's search traffic comes exclusively from mobile devices, and with Google moving toward a mobile-first index, it goes without saying that your website must be mobile responsive, and our web design service offers that and more.
As a web design agency, we carefully consider how designs look and how easy and intuitive they are to navigate on the variety of devices available.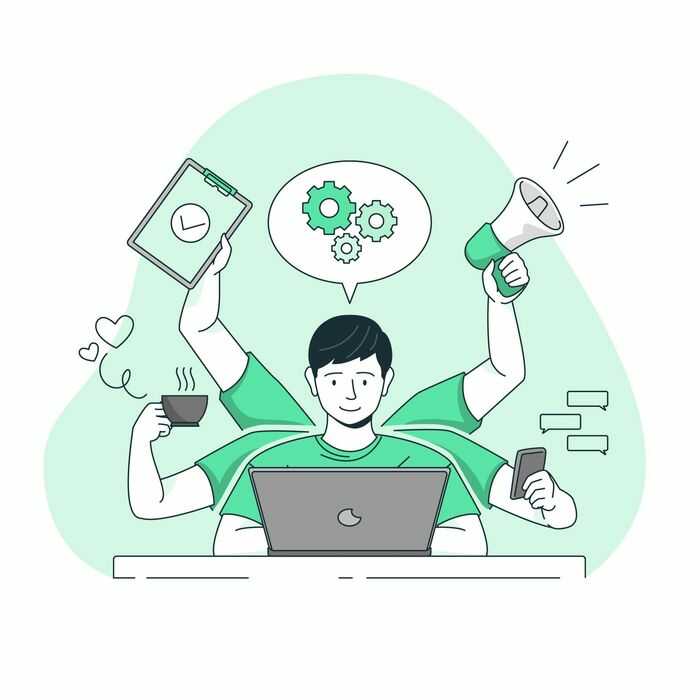 Manage your

Website Independently
A CMS makes it easy for you to regularly add new content and keep your site up-to-date. You'll stay relevant, which is great for user experience, and your site will be crawled more often by Google.
Our web designers build all our websites using content management systems (CMS) like WordPress, Shopify & others. So, you can update your site whenever you like.
You've got total control. You can easily edit content, add new pages, and train staff on how to use it. You won't need a developer to help you with everyday tasks.
Our Promise
Backed by a skilled team of web designers in India,
We deliver you a website that is as humanly possible. That's a promise!
Clarity in Design
Designs that are easily accessible and recognizable graphics.
Well Organized
A planned structure where the elements are placed for maximum impact.
Simplicity
Effortless, relatable, and uncluttered are our three designing principles.
Consistency
We follow a standardized layout across the site to keep it simple for users.
Responsive Design
Sites that adapt quickly to all screen resolutions, sizes, and devices.
Proper Call to Action
A preplanned architecture to make users act in the required way of application.
Highly Affordable
Despite having excellent quality, our prices are highly competitive.
Latest Trends
Rest assured of the latest UI/UX designing trends in your web designing project.
Web Design & Web Development Packages
(64%) Of Small Businesses

Have A Website! Do You Have One?
₹ 8,000
₹ 5,000
Offer Expiring Soon
1 Page Menu-Driven Parallax Website
Whatsapp Chat integration
₹ 15,000
₹ 12,000
Offer Expiring Soon
Up to 10 pages Content Integration
Social Media & Whatsapp chat Integration
Up to 20 pages of Content Integration
Social Media, Whatsapp & Live chat Integration
Improve Loading Speed of Website